Stuck in frames?
Click here
to get out.
FastCounter
by bCentral
Page Author: Connie
Last Updated 05/08/03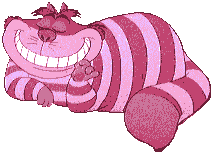 Alice came to a fork in the road.
"Which road do I take?" she asked.
"Where do you want to go?", responded the Cheshire cat.
"I don't know." Alice answered.
"Then," said the cat, "it doesn't matter."
--- Lewis Carroll
I am a disability retired postal work living in northeastern Indiana. I have 5 grown children and 1 grandson.

I live with my cat and 2 cockatiels.

I enjoy computer, TV, puzzles, needlework and movies.









Midi Music - Beauty And The Beast